Check out the latest part number update for June and July focused on Quality-Built Black series brakes.
Click the link below to uncover the New Part Number Coverage Now Available.
June/July Quality-Built Black Brakes Part Number Update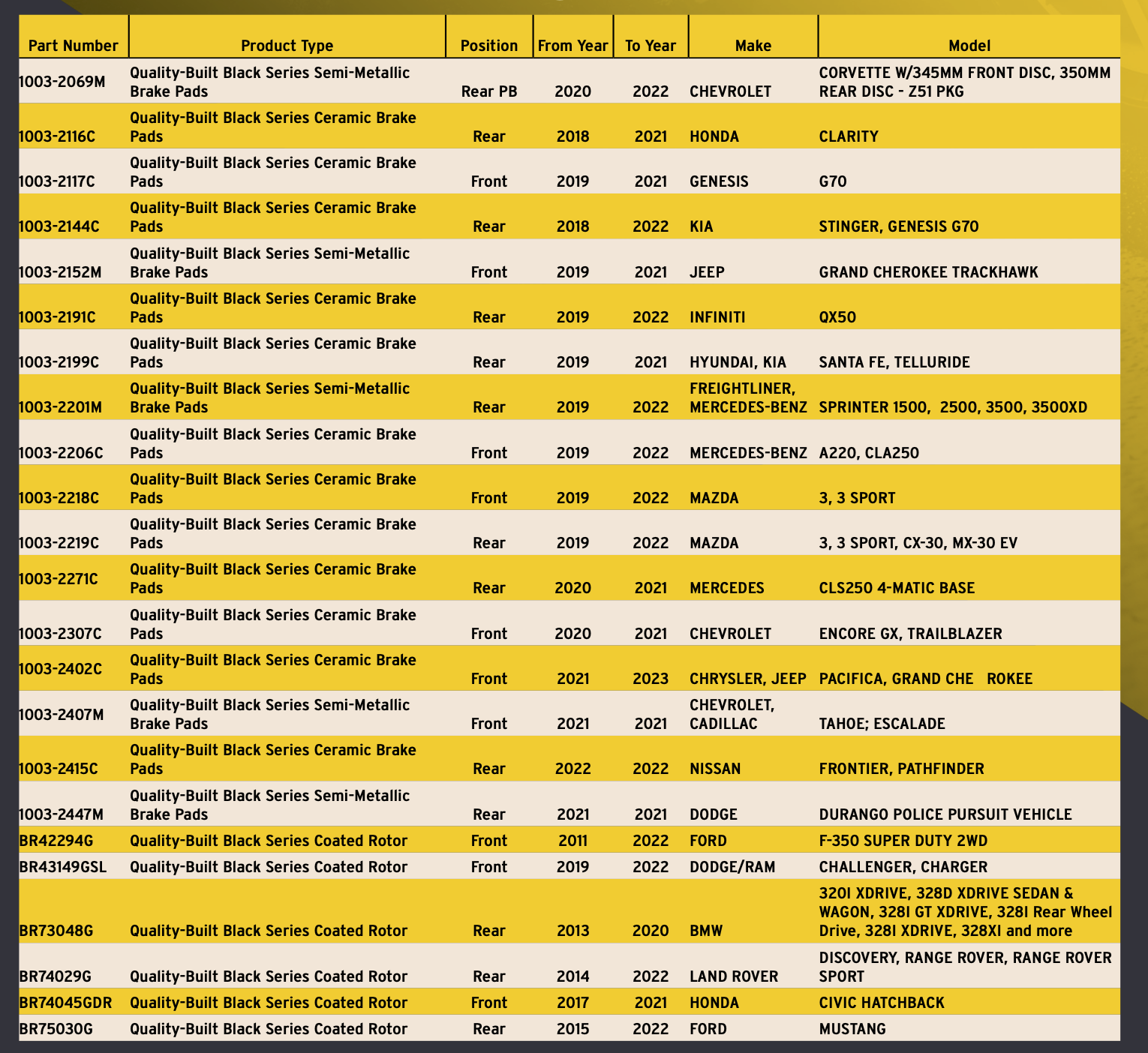 The Quality-Built Black Series brands, fueled by MPA cater specifically to the professional installer market, ensuring top-notch performance.
At Motorcar Parts of America, our dedication to customer satisfaction knows no bounds. We continually develop and curate new part numbers, guaranteeing you'll always find the best Quality-Built parts that perfectly match your needs.
For a more extensive list of part numbers covering all vehicle and product categories please visit https://catalog.motorcarparts.com/